Fairly good grade for BTC-Guardian's first basket season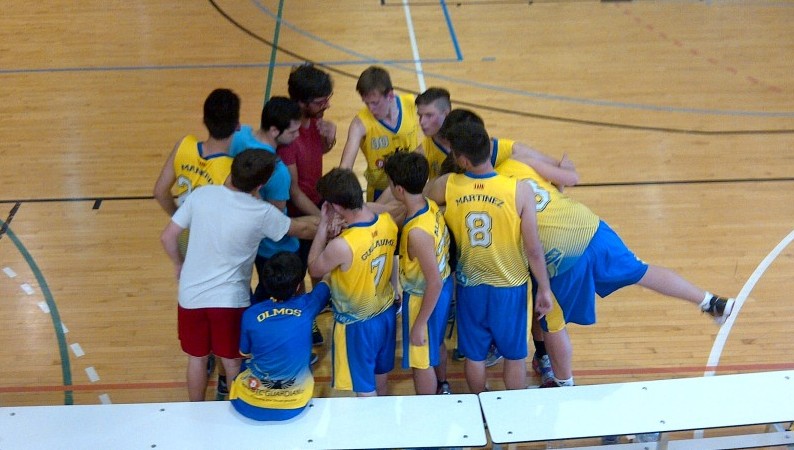 We all were hoping to celebrate our final 3rd place at the end of this first season of Club Nou Basquet Vilanova as BTC-Guardian in the 2nd group of the (FASE REGULAR NIVELL B-2) regular season. Unfortunately the 14th match could not be played against the bottom team, which left us with 2 points less and far from tying with C.B. Cornellá GROC, who we would have passed for positive basket difference. Our team has had some difficulties reaching fair levels of concentration and resolve to compete this season. Nevertheless we saw evidence of their high potential when they won at the opponent's court against the Champion and second best, teams who's skills (C.B. Prat) and tactics (Torrons) were far off the average.
Comprehensive training and team tactics were the priorities of technical staff for this season on top of efficiency. No easy fixes like zone defence were used. All players enjoyed their fair amount of time on court and have demonstrated in the challenging matches, that attitude and team work are the key to success. The sport fans have enjoyed in these games specially the constant positive contribution of all players, independently form their individual skill level. Active attitude and concentration help the player cut a pass, annoy the opponent's shooters or block defensive rebounds while enabling the 'first comes first serves' at offensive rebounds.
Our team has improved  and set the ground for basic fundamentals needed for their next stage when stepping up to junior category for next 15/16 season. It will be the Club though who takes final decision, since the team has only 3 junior players, whilst the rest could continue enjoying the lower category one more season.
With this post I'd like to congratulate everyone for their great contribution: technical staff, players and parents, probably the most cowded fan group in this Group 2. Enjoy your well deserved summer break, recover from injuries and succeed at summer tournaments. See you back in September.