Defeating the unbeaten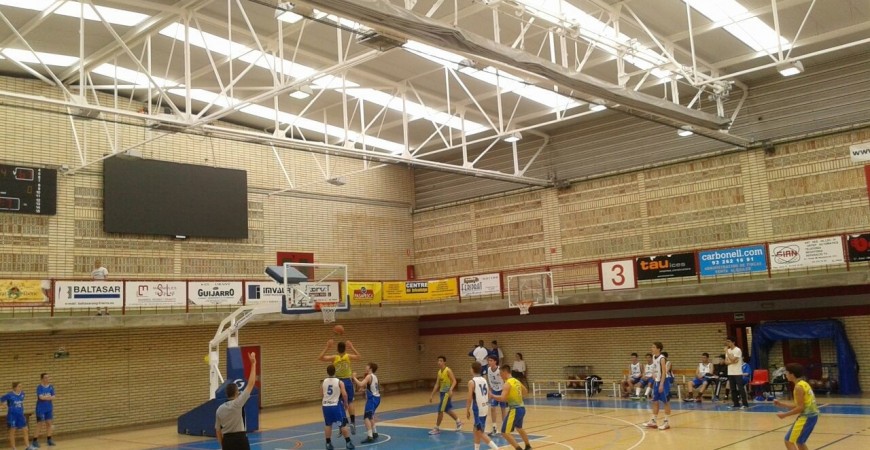 You can feel the tension in our players. They haven't played a match for weeks. The weather, Easter holidays… They want to play and do great, but the adversary leads the table and 9 weeks ago when playing in Vilanova they scored 8 three-pointer defeating BTC-Guardian 60-87. C.B. Prat – Aigües del Prat B hasn't lost a match (of 9) in this regular phase and is clear favorite to win this home game. Only a solid block with a lot of stamina can face up this match and counter the excellent Prat shooters. Five players who will run, press and stretch every muscle during their minutes on court. And so the first quarter starts with BTC-Guardian catching the home team by surprise. In 9 minutes visitors lead 11-19, but the locals react and finish the quarter 18-21. With two three-pointer already against, Vilanova needs to reinforce pressure and nuisance against Prat's shooters (00, 16 & 20). BTC-Guardian starts off the second quarter with a three-pointer, to suffer a 9-0 run thereafter. Several fouls during the rest of the quarter make our team miss 6 points leading to a gap of 8 points at the end of the first half (43-35). C.B. Prat has made clear that after the initial surprise they can secure the win. After the half time break we witness an alienated 3rd quartrer with no points in the first 5 minutes. 3, 4 and even 5 shots fail the target on Prat's side and Vilanova is not able to block or secure the defensive rebounds. Both coaches stop this poor performance cycle making changes. All 5 players for C.B. Prat at once. 5 field throws plus one free throw last to increase the gap by 7 points. BTC-Guardian seems to be knocked out of the game: On the display 56-42. But the Vilanova players probably thought again on how they started the game. Our 5 players on the court shift up some gears and start pressing, running and interfering the rival's intellingence. The 2 guards 'Thief' and 'Interceptor', the small forward 'Speedy', the 'Saturday Night Fever' center Manero and the inspired power forward, show off fantastic performance, a tribute to the whole team's effort, and blast the adversary's basket. More importantly the tight defense and several steals allow C.B. Prat to score only 8 points this quarter versus 28 points from BTC-Guardian. Final score was 64-70.
Congrats BTC-Guardian!